HALL IN BYDGOSZCZ (22001)
The designed facility is realised in the form of a multi-aisle, single-storey (in part two-storey – with a mezzanine) hall. The maximum axial dimensions of the entire facility are 216.0×480.0m. The steel roof structure is made up of 24,30 and 36m truss purlins supported on 12m span girders. The project also includes many secondary elements such as sheds, transoms and substructures.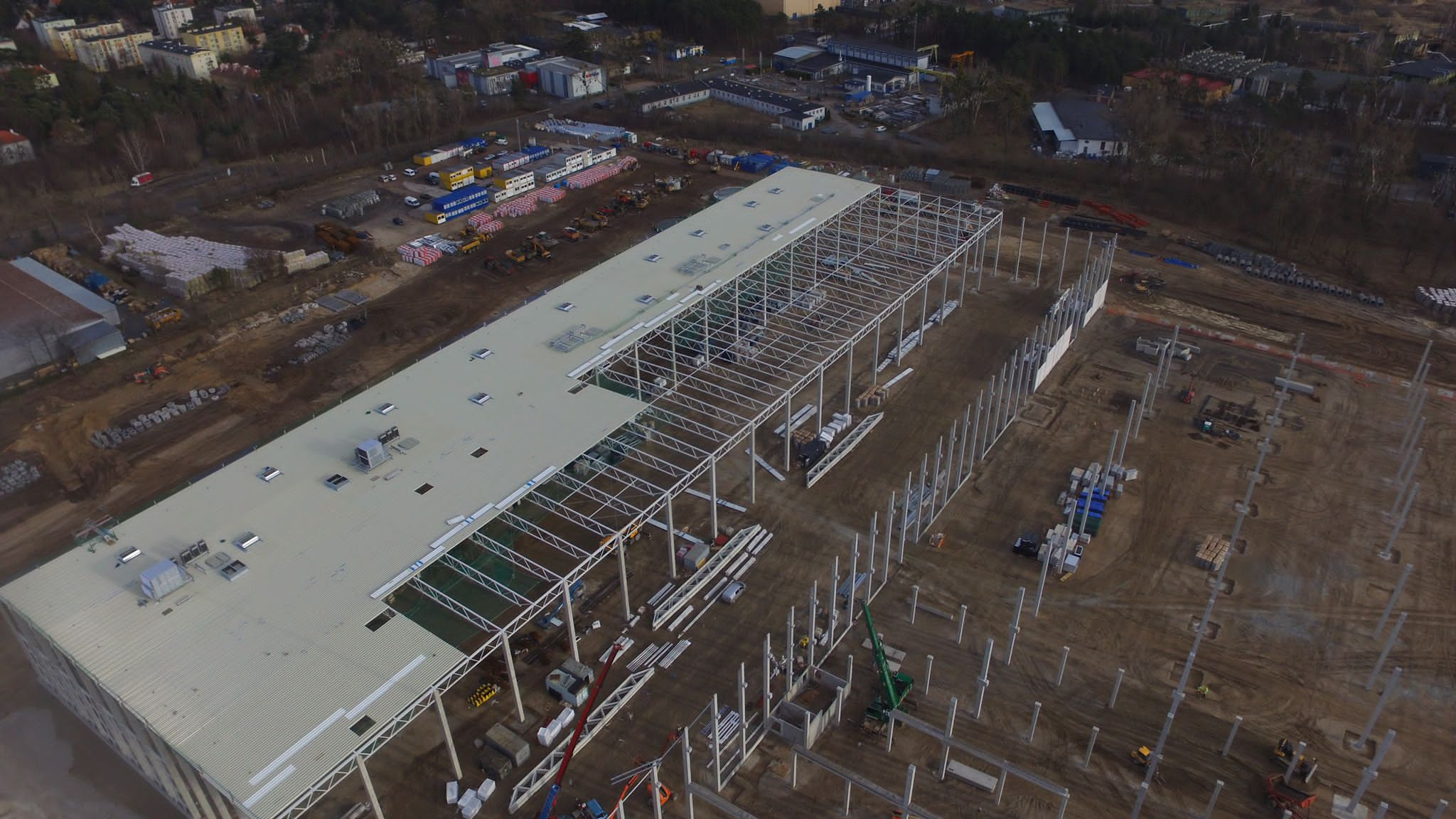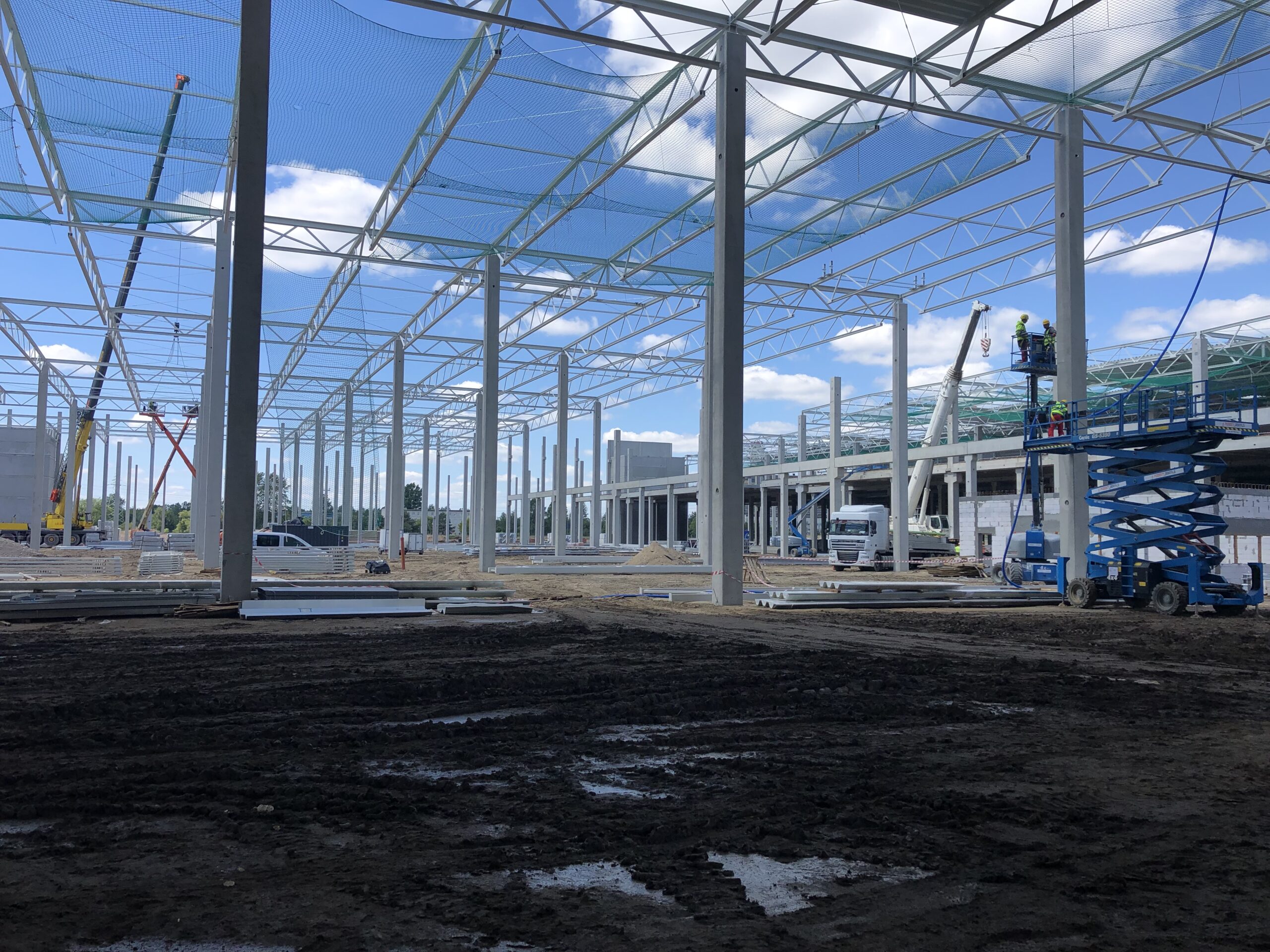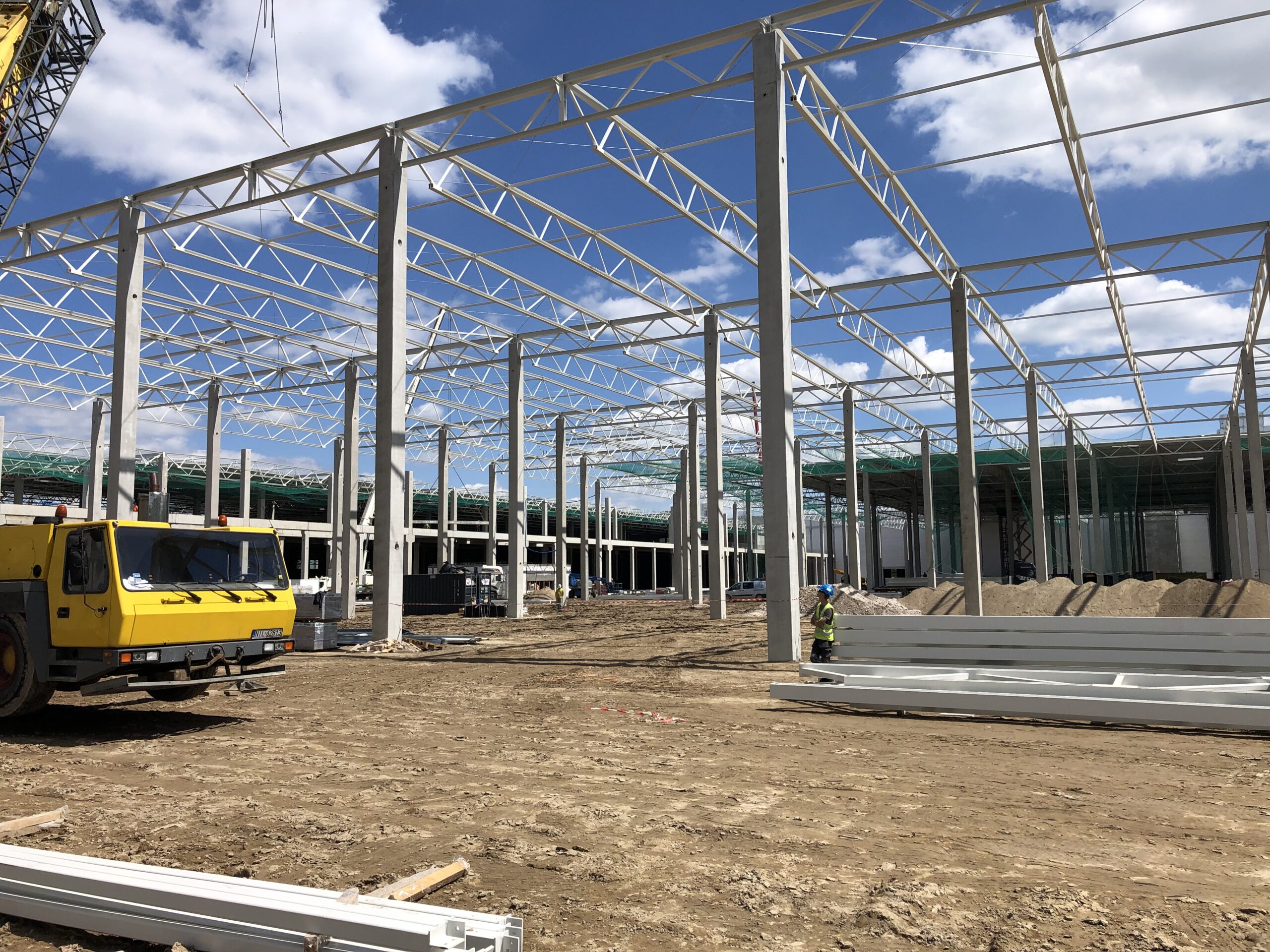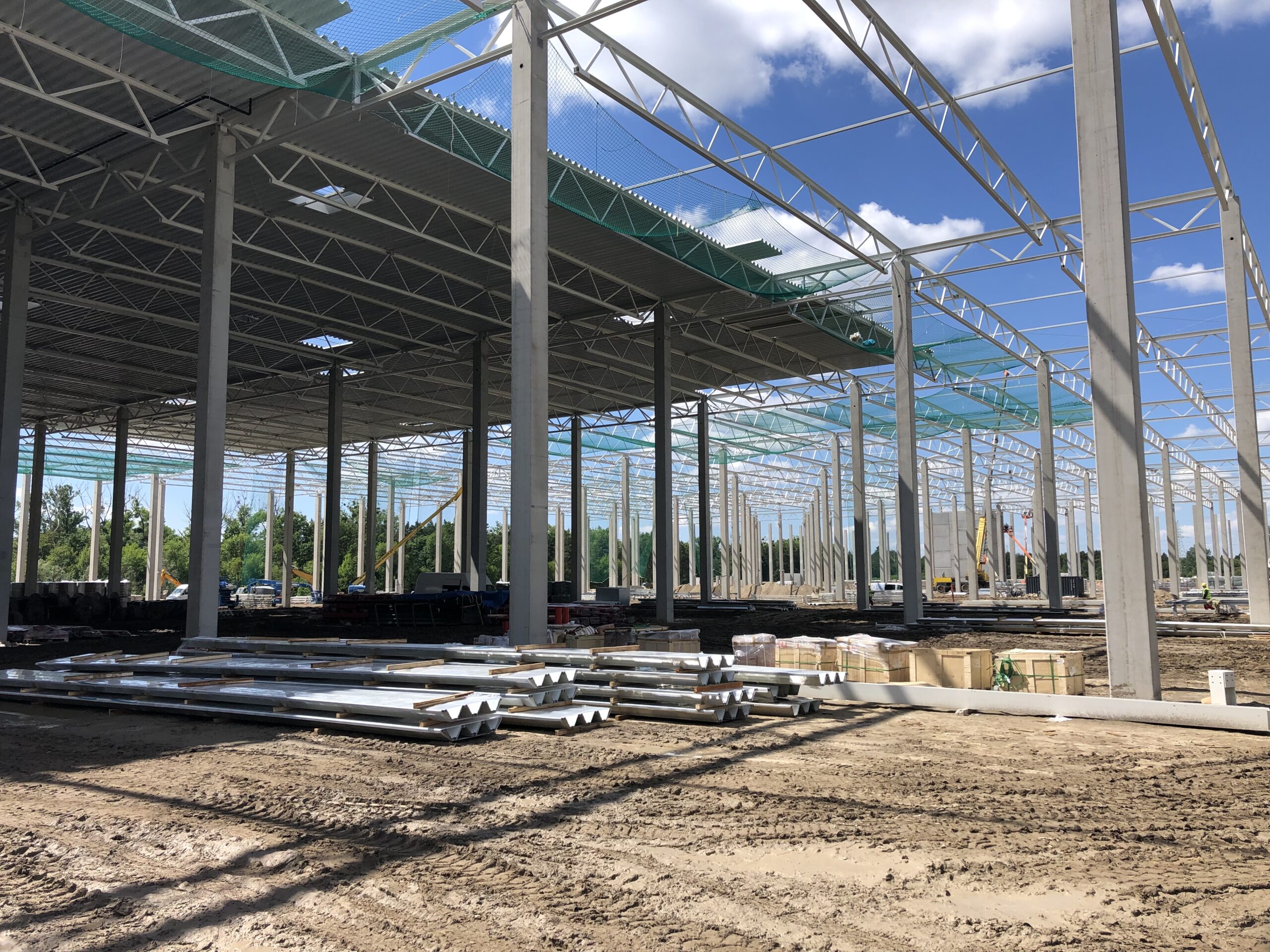 Project name : Bydgoszcz (22001).
Size : 103 680 m2.
Completion date: 03/2022.
Weight: 2560 tone.